BLACK OWNED AND OPERATED SIGN – B & W
$14.95
Black Owned and Operated Sign – 8 x 12″ Sublimated Aluminum. [woocommerce_shop_messages]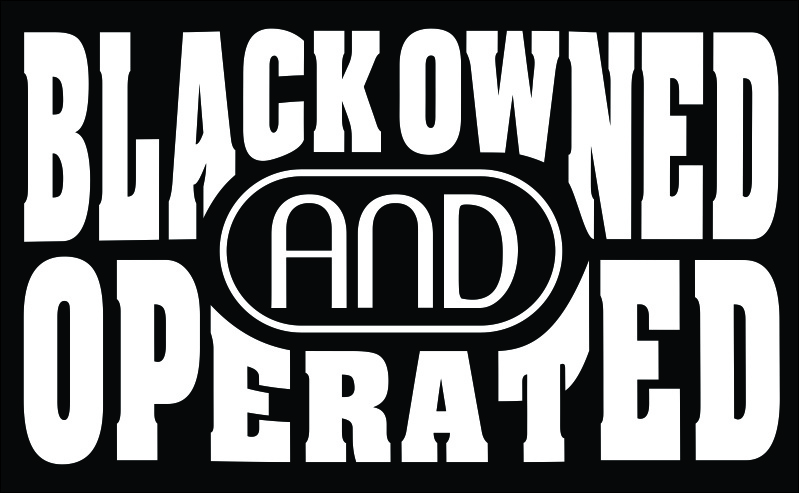 1999 in stock
Compare
Description
Proudly Display this Custom Designed Black Owned and Operated Sign – 8 x 12″ Sublimated Aluminum.
OR… Order your Own Custom Designed ChromaLuxe Sign from our 100% Black & Women Owned Business, Empress Signs LLC.!
ChromaLuxe is the leading brand of print media providing ultimate image clarity and vibrancy. Through dye-sublimation, images are infused into specially coated surfaces to provide the most durable, longest lasting print medium. The vibrancy and dimensionality of ChromaLuxe products rival any photographic product.
Your specially-coated metal print results in an outstanding image clarity and vibrancy with exceptional detail and resolution. ChromaLuxe HD Aluminum Photo Panels are also extremely durable, offering scratch and abrasion resistance without hiding your image behind glass. ChromaLuxe HD Aluminum Photo Panels also offer the highest fade resistance compared to every other photo medium.
ChromaLuxe HD Aluminum Photo Panels are available in a range of traditional photo sizes as well as for large scale commercial or non-traditional usage, such as in museum or gallery settings.
ChromaLuxe HD Aluminum Photo Panels come in a variety of finishes: Gloss White, Gloss Clear, Semi-Gloss White, Semi-Gloss Clear, Matte White and Matte Clear.
Only logged in customers who have purchased this product may leave a review.